Benefits of Hiring IT Specialist from Eastern Europe (Ukraine, Belarus, Poland)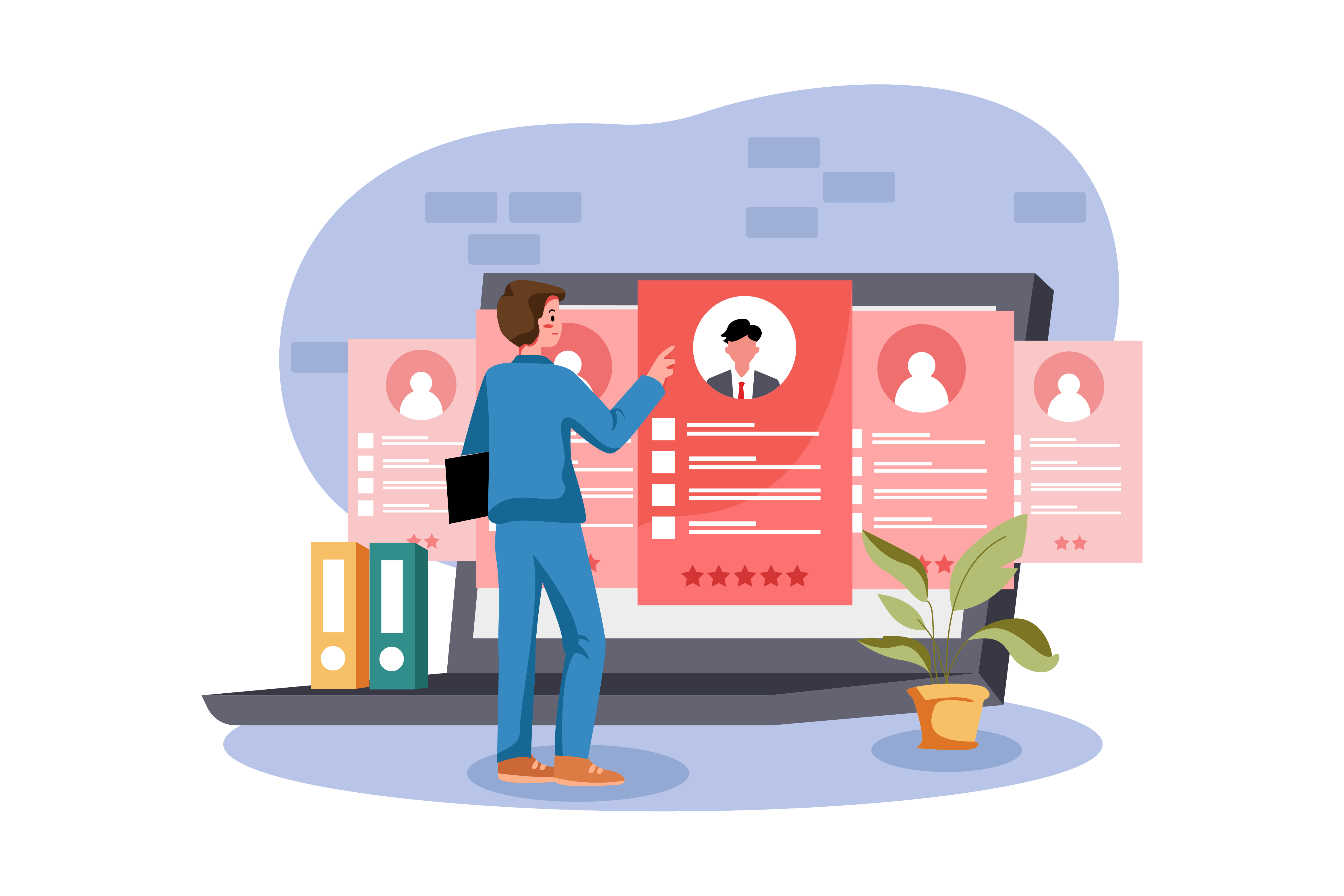 One of the most popular destinations for hiring software development engineers and other IT specialists is Eastern Europe, especially, in Ukraine, Poland, and Belarus as the top locations. That's why tech giants like Google, Apple, Lyft, Bolt (ex Taxify), Wix, Glovo, Snapchat and Microsoft are actively searching for staff in those locations.
Being at a convenient time zone with clients from the US and Western Europe makes Eastern Europe a significant attraction to the previously mentioned tech behemoths. Well, that's not entirely true. There are a lot more reasons that make Europe a great place to hire IT talent, and we will talk about it more in-depth later in this article.
How and Where to Find a Software Development Recruiting Company in Eastern Europe?
Finding and hiring a recruiting agency in Eastern Europe is not as hard as you'd think. It would be best if you start by doing the necessary research and choosing the location that you think best matches your expectations. 
You can search for these recruiting agencies through a number of platforms such as Linkedin, Goodfirms, Trustpilot and Clutch. We suggest these platforms because there you can also find the reviews that's been left by customers. It's a great way to gain insight into how they handle customers and how they treat each situation.
Choosing the Best Country in Eastern Europe to your Software Development Work 
If you are having difficulties choosing the correct location for your project, We suggest you follow these simple tips. The first thing you need to look at is if you want to work with a company or with a startup. The difference here is that Poland is the best for Enterprise Development while Ukraine is most known for its Startups.
If you are having trouble finding the correct country for your Software Development needs then in this section I'm going to help you with that choice. There are a lot of things to consider such as working for a startup agency or with a company. Ukraine is most known for helping startups develop from the ground up and We believe it's going to be one of your best starting points. Anyway let's look at some other requirements before making a choice.
It's crucial that you evaluate the tech skills that your project requires even before starting to search for a company. Each European country it's known for its differences in skill level. Ukrainian developers take the lead when it comes to Cybersecurity. While on the other hand, Polish developers take the lead when it comes to Java, Algorithms, and Python.
Another important thing to consider is the hourly rate of developers in these countries. There might be some slight differences because of the cost of living. However, the quality will remain the same. That's why figuring out your budget is something that you need to do before searching and hiring developers. Good Recruiting companies will help you to figure it out and make the right decisions.
I've mentioned this a bit above but before committing to one company, make sure you've done thorough research. You don't want to miss out on better deals or get into a contract with a company that doesn't share your values. 
However if you choose to go with a Recruiting Agency trust their process since they have the expertise on the market and experience to back up their actions. Either way screening should be the final and most crucial part of choosing the best country to your software development work.
What are the Differences between Software Developers in Eastern Europe?
I've briefly mentioned above some of the differences that each of these Eastern European countries has with each other. However, the differences don't stop there; let's look at some other examples where they differentiate from one another.
According to some global consulting firms, the best countries where you can find the top developers are Ukraine, Belarus, and Poland. Even though they are in close proximity to one another, there are changes in the government, general infrastructure, and even the political situation, which is mostly stable.
Poland may have a larger talent pool but falls below in tech ranking compared to Ukraine. The latter is fairly cheaper but still not the most affordable option in Eastern Europe. Their focus also is different. In Poland, you can go if you want a custom software enterprise-level, while Ukraine is focused on Startups.
Another very important difference is the fact that Poland is part of the European Union, but Belarus and Ukraine are not, so the data protection laws that rule over the EU will not apply to those countries. However you can sign NDAs and everything will be the same whatever country you choose to go with. 
What are the Benefits of Working with Developers from Eastern Europe? 
At the beginning of this article, I've mentioned some of the benefits of working with Eastern European developers, and there are a lot more, which We will show you in this section. One thing is for sure though you can always expect fantastic quality and always delivered on time.
Technical Skills
Eastern Europe has seen a shift in focus when it comes to education. It went from a Hardware & Industry focus to a Software focus. The ever-changing market situation pushed this change, and it seems to have worked really well for them. The development teams offer years of experience in programming, gained through hard work and working on worldwide projects.
Some of the most valued skills they can offer are in topics such as blockchain, healthcare, E-Commerce, and many more. However, we shouldn't leave without mentioning their astonishing abilities in mobile application development and web application development.
Cultural Similarities
Being able to understand the mindset of the people that you work with is important for everyone that's involved. The Eastern European culture is heavily oriented towards western countries. They follow the same values and generally have a similar mindset.
This is essential because the communication isn't obstructed by any kind of differences in the way of thinking. We follow the same team management styles, work in similar ways and relate to one another more. 
English Proficiency
Being able to communicate freely and without limitations is one of the most important parts of cooperating successfully. That's why a lot of developers in Eastern Europe possess good knowledge of the English Language. Also, that's a no-brainer that everyone in the IT industry should know the language.
Another reason that they are proficient in the English language is that they primarily work with English-speaking companies. Operating with the Agile methodology means that there are frequent meetings where they need to talk and listen, so it's a job requirement to speak. 
Also, English is considered the second language for the majority of European countries, so it's no surprise that specialists have a deeper understanding of it.
Closing Thoughts
There are several reasons why working with an IT Specialist from Eastern Europe is more beneficial than working with others from western countries. Hopefully, in this article, We made it clear to you so that you can find the best developers for your project. 
There's a lot of information here, so We will do a recap with the most important things in the bullet point list below:
Some of the best locations to hire IT specialists from Eastern Europe are Ukraine, Belarus, and Poland.

There are two ways to find an Offshore Software Development Company in Eastern Europe. 1) Search for Companies . 2) Search for Local Talent through Recruiting Agencies.

Finding the correct country for your project is not as difficult if you follow these tips; Figure out if you want to work with an established company or startup, Look at the hourly rates of developers in the respective countries, Search what their best skills are in relation to.

Before committing to one company, remember to do a thorough screening of the company that you choose so that you don't have any unexpected problems in the future.

A few differences that these countries have with one another are these; the hourly rate, tech skills, talent pool size, and being part of the European Union or not.

Some of the benefits of working with Eastern European developers are these; vast technical skills, reasonable hourly rate, and English proficiency.
With that being said, We believe this article talks about everything there is to know for software development jobs. If you have any questions regarding what We have talked about, don't hesitate to leave a comment below.