Edge Computing. What is it?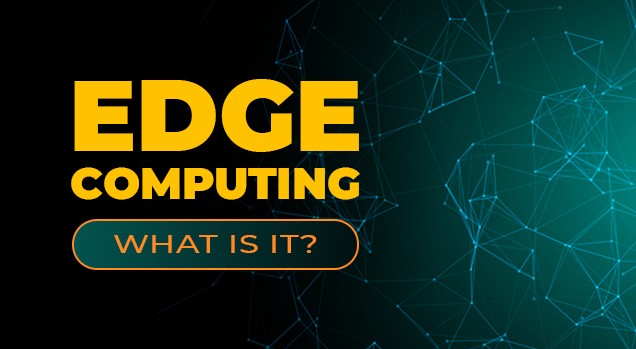 Edge Computing. What is it?
Edge computing is a form of cloud computing, but unlike traditional architectures that centralize computing and data storage in a single data center, edge computing "pushes" computing resources to peripheral devices. Thus, only data processing results should be transmitted over networks. In some situations, this provides results with the required accuracy while consuming much less network bandwidth. Edge computing is one of the most important technology trends that Gartner believes will dominate the Internet of Things (IoT) market this year. With the growing popularity of smart devices connected to the network, as well as the development of IoT, various industries including: manufacturing, trade and motor vehicles are starting to generate huge amounts of data, the target storage location of which is the servers in the Cloud.
The term "Edge Computing" itself means that part of the work takes place at the very end of the network, where IoT systems connect the world of physical objects to the Internet. However, Edge Computing is much more than just computing and processing data. Its main function is the smooth integration of peripherals and cloud computing, as well as two-way exchange of information.
A solution involving boundary computing makes it possible to analyze key data in real time "in place" without sending them to a central server. The "Edge" is divided, and includes decision-making modules and temporary storage modules for those data that are so insignificant that they are needed only now and there is no point in storing them and using them in the future.
Key Benefits of Edge Computing
The main advantages of the Edge computing solution mentioned by experts are confidentiality, reduction of delays and minimization of communication problems. 
For the first benefit, confidential information is pre-processed on-site, and only data that meets the privacy policy is transferred to the cloud for further analysis. The second advantage is the reduction of delays and is the most frequently mentioned advantage associated with the use of Edge Computing solutions. Currently, due to the huge amount of data sent to the cloud, processed there and transmitted back to peripheral devices, there may be delays in obtaining conclusions from the analysis, which can have serious consequences for the functioning of the enterprise.
Thirdly, in the case of Edge Computing, part of the calculations is performed on peripheral devices, which not only reduces the risk of delays, but also gives a "potential" guarantee that the work will not be interrupted in case of a limited or intermittent network connection. This is especially important when solutions are deployed in hard-to-reach locations where communication coverage is very limited.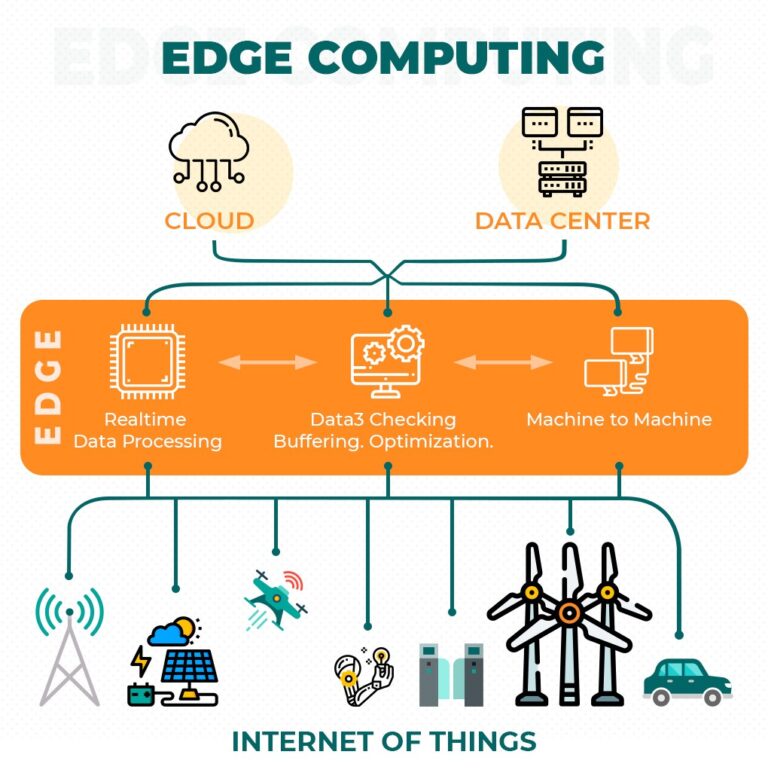 AI and Edge Computing
On May 27, 2019, Nvidia unveiled its first AI peripheral computing platform, the Nvidia EGX. It is able to distinguish, understand and process data in real-time without first sending it to the cloud or data center.
According to SiliconANGLE, the use of artificial intelligence in peripheral devices, such as smartphones, all kinds of sensors and manufacturing equipment, has become a new stage in technological evolution. The first AI algorithms were so complex that they could only be run on powerful computers in cloud data centers, and large amounts of information had to be transmitted over networks. The latter should have high throughput, but it is still difficult to avoid significant processing delays, therefore, the work of artificial intelligence in real-time is difficult.
Companies want AI applications to run where data is created, for example, at production facilities, warehouses or in stores. For these purposes, the Nvidia EGX platform was created.
It can scale – from a small server on a Jetson Nano processor that processes 0.5 trillion operations per second using a few watts of energy, to a micro data center that includes many servers with Nvidia T4 AI accelerators capable of performing 10,000 trillion operations per second.
The energy-saving capabilities of chips are important for artificial intelligence, because when performing such tasks, traditional equipment is a huge source of energy consumption.
Where else EdgeComputing is used?
• Organization's infrastructure management managers use border computing and IoT tools to monitor the technical condition of buildings and their safety;
• Semiconductor and electronics manufacturers use IoT and edge computing to monitor chip quality throughout the entire production cycle;
• Using this technology, grocery hypermarkets track the supply chain, controlling the storage and transportation of perishable products. The observance of the temperature regime of storage, humidity levels, careful transport, etc .;
• Trucks equipped with IoT sensors help mining companies to control the routes of their vehicles and the condition of goods, this is especially true when transporting to remote areas. In this case, edge computing acts as a "law enforcement officer", preventing theft of transit goods for subsequent resale on the black market;
• Logistics is another profile of activity where the method of boundary calculations has found application. In combination with a network of IoT equipment, it is designed to track the movement of inventories in the sorting shops and in warehouses;
• Retailers need technology to collect sales data from all outlets. Then these data are transferred to ERP-systems for further accounting and analysis;
• In hospitals, Edge computing is used as a local platform for collecting information and reporting in operating rooms;
•Industrial workshops, factory premises. At these facilities, new technology collects data on the operation of equipment, machine tools, conveyors and notifies personnel when any equipment is preparing to fail. The edge computing complex, IoT network and factory information systems are able to inform production managers about whether all operations are carried out according to the established schedule. The information collected can, if necessary, be transferred to the corporate data center for further analysis by business managers and key managers.
Edge computing is not an alternative to data centers
Although Edge Computing has enormous potential, it should not be seen as an alternative to centralized data analysis. This is an approach that should complement or expand analytical capabilities in specific situations, especially when a quick response to violations can be extremely important for the functioning and economy of the company's budget. Although this is not an ideal solution, because by collecting part of the data volume locally, we can omit some information in the "cloud" itself. Edge Computing, on the other hand, allows us to cope with the flow of huge amounts of data, analyze it accordingly and quickly draw the most useful conclusions for the business.
Have any questions? Looking forward to answering.